How to Franchise your Business
If you're a small business owner, a franchise can be one of the best ways to build your business. Many entrepreneurs dream about exponentially growing their business and making their brand a household name, but typically lack the growth capital required to get to such a stage. Franchising your business ensures a low cost scaling model, though it requires diligence and a laser focussed execution strategy.
Getting started
Before franchising your business, you need to do the following hygiene checks –
1) Is the business meant for franchising? - Although franchising is a great way to expand, it might not really be best suited for your business. Have you built a brand for your business potential buyers see value in? Do you have patents/trademarks/technology that buyers can leverage to grow the franchise? Is there proven track record to show that the franchises can be built profitably?
You need to make sure that there's a strong value proposition for buyers of your franchise, and that this is the best way for you to grow your business.
2) Is your business ready to be franchised? - If you start setting up franchises of your business too early, it'll lead to a bad experience for buyers of your franchise as well as end customers. Experts opine that it's best to have atleast 2-3 outlets of your brand built by yourself before franchising more. Also, it's best if all your existing outlets have a proven track record of revenue growth and profit.
3) Are you personally ready to be a franchise owner? - When you make the shift from small business owner to a franchise owner, your role within your company changes completely! Earlier, your focus would have been on your customers and team but now you'll spend all your time in selling franchises and supporting franchise partners. The time spent on your core product will decrease over time, and you need to be ready for this shift.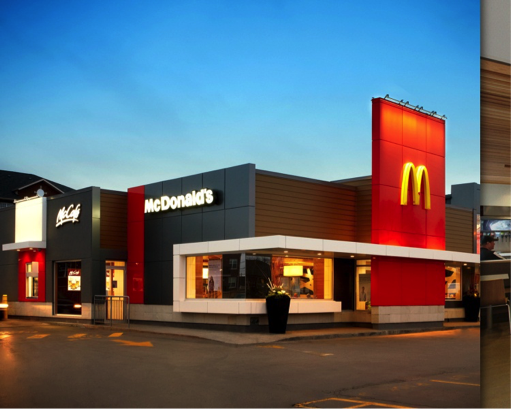 McDonald's is the world most successful franchising business with $26Billion in annual sales
Getting the legal and financial aspects in place for setting up your franchise
There're no separate laws in India for franchising businesses unlike many other countries, so you won't have to spend too much time in setting up the same. The rules around franchising are primarily governed by other laws like The Contract Act, Restraint of Trade, Consumer protection and product liability, etc. It's highly advisable to sit with a lawyer and work with them to structure the deal for the franchise partners.
It's also important to update your company financials till the latest quarter and have it audited by a reputable firm. Franchise buyers will ask for data about the financials behind the same and you need to be ready with the same.
Finalize your offering to potential franchise buyers
Financial - It's important to work out an optimal price structure for franchise partners. Typically, there's an upfront fee which is paid for buying the franchise rights, plus a cut in the sales made by the franchise outlet (generally between 5-10%). Franchise deals are struck for anywhere between 7-15 years depending on the domain.
Training - Franchise partners, and their team, have to be trained extensively before you let them serve end customers, and the training module is always included in the offering to buyers. Most successful franchise businesses have invested heavily into training programs for their partners. It's also important to ensure that regular training sessions are held and that it's not just a 1-time activity. Ensure that you set aside time and resources for the same.
Rules of engagement - Do franchises buy products from you or can they buy independently? How will you monitor customer service levels? How will your help your franchise partner in marketing the product in their area? Which geographies are they allowed to operate (to ensure that no 2 franchise partners compete for the same business)?
These are a few of many key questions that need to be decided prior to commencement
Setting up franchises is a complicated business that requires a great execution strategy
Finding potential franchisee partners, and making the sale
You first need to understand that there 2 main types of franchises –
1) Master franchise - This is when you have 1 person or entity that buys your franchise for a given geography, and can sub-license to other franchisors within that area. Ex. Your business is in Bangalore and you sell a master franchise to someone in Mumbai. This means that the Mumbai master franchiser can sub-license to any number of people who want to operate in Mumbai.
2) Direct franchise - This is a normal franchise model where you sell a franchise directly to a buyer and he/she cannot sub-license to anyone else.
Once you're all set up, you now have to go out and find people willing to pay you good money to buy your franchise. There're 3 primary ways to do this –
1) Franchise brokers - These are professionals who specialize in helping you find franchise buyers and hand hold you through the transaction. There're franchise brokers who specialize in certain specific categories, like restaurants, etc. that you can reach out to as well
2) Online marketing - Platforms like SMERGERS and Franchise India help in connecting business owners to people willing to buy franchises. You can upload details about your business on these websites and get responses from potential buyers
3) Your own network - Another great way to find potential buyers is to look for someone within your network, who's seen your business grow, and is willing to buy a franchise. Though this isn't a scalable solution, it's a great way to sell your first few franchises.
Providing support to franchises
Most franchise business owners will tell you that the secret to success is in providing great support to your franchise partners. You need to understand that these are people who don't know or understand the business as well as you and they need constant support with every aspect of running the business, including staff recruiting and training, maintaining accounts, customer service, general upkeep of the premises etc. It's important to set up a Franchise Support team that helps partners in running their business successfully.
A happy franchise partner will refer more of their friends to your business (or take more franchises for other areas), so it's important to ensure their well-being as well.
Share this with your network