SMERGERS invited as a key speaker at JITO Jain Business Network 360 Bangalore 2019
JITO & JBN Bangalore (www.jbn360.com) organized a Mega National Networking Event Nahar JBN 360 on 14th and 15th of December, 2019 at Sheraton Grand, Bangalore. This event provided business stalwarts with a common platform to meet, connect and create new business opportunities.
Vishal Devanath, Founder & CEO, SMERGERS along with many other distinguished speakers were invited at the event. Vishal was asked to share his views on growth opportunities and challenges faced by Indian SMEs. Vishal also spoke on the role of women entrepreneurs in leadership roles.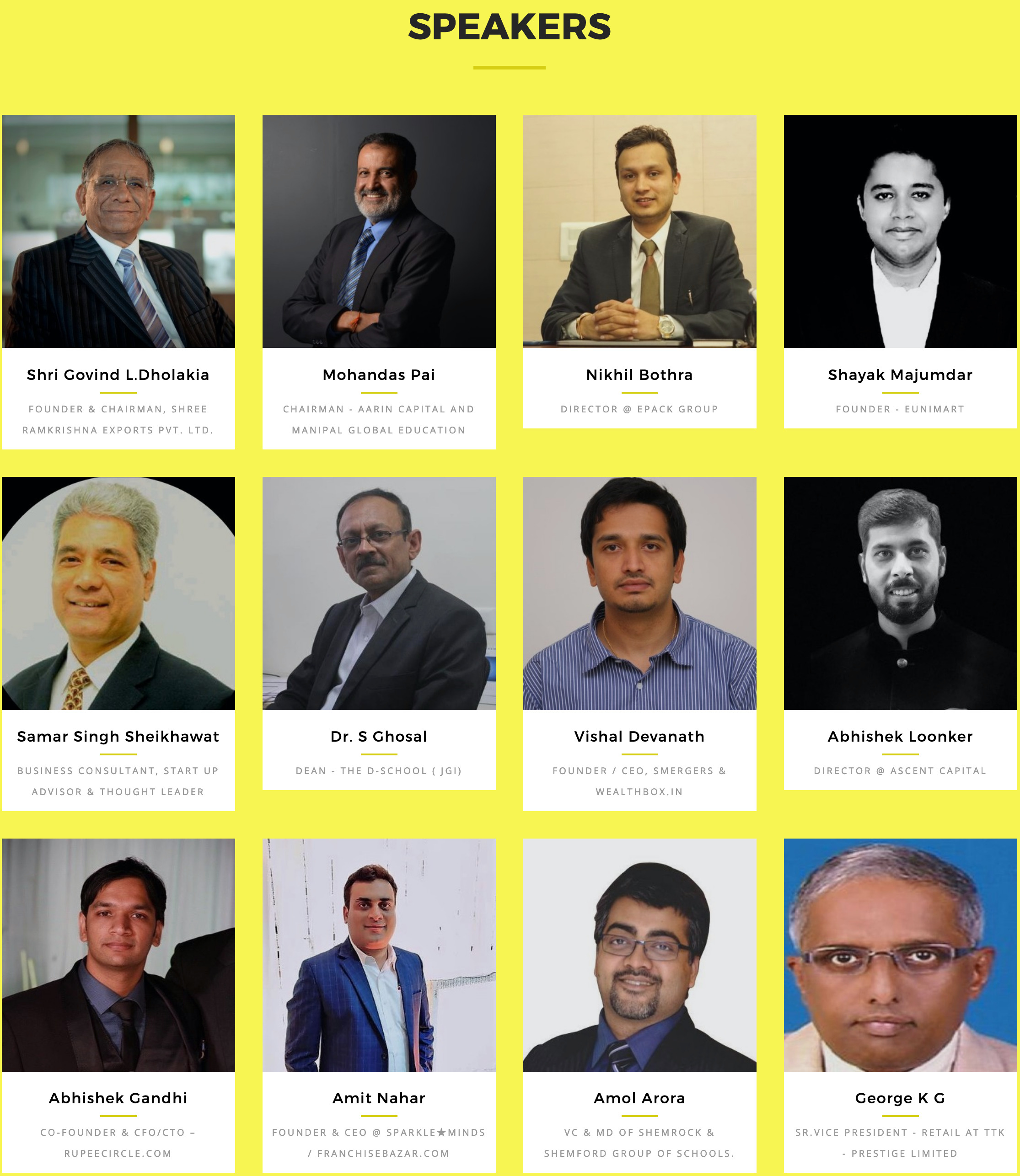 Share this with your network
For the World's 460 Million SMEs, FinTech Firm SMERGERS to Become a One-stop Investment Bank
5 alternative investment ideas: How can you put your money to work?
SMERGERS has thousands of small and mid-sized businesses, investors, acquirers, advisors, and franchisors advertising their deals
SMERGERS sees a sharp uptick in registrations, indicating the need for external funding support amongst small businesses
MSME schemes 2020: What was announced, what was utilised, and what is needed in 2021
SMERGERS sees more than 4,900 owners listing their businesses for sale
Professionals pick bargain investments in Covid-hit MSMEs listed on SMERGERS.
Bangalore-based SMERGERS, serving the online financial services market, is a technology platform that connects businesses and investors across the globe
Bangalore-based online marketplace for small and medium businesses matches profiles with algorithms, filters and ratings
Nimit Finance buys 50% stake in Gujarat based Avity Agrotech via SMERGERS
Buyer interest in SME space has gone up post-Covid: Vishal Devanath, founder, SMERGERS